Hello my people 🙂
So, currently I am sitting b my desk. Last times I was always on sitting on my bed while writing a blog post. I dunno why it began when the holidays started… However folks school starts at 1st of September. OMG ONLY THREE DAYS LEFT OMG. This is sad isn't it? I am really not happy about seeing my chem witch and getting unlogical logical homework at maths again, but at last I'll see my stupid but cool schoolmates. 🙂 Right now I am eating little red cute potatoes my aunt gave to me yesterday…. Okay that probably doesn't matter… Haha, I'm crazy. 😀 However, let's start.
---
So…. I have some stuff to spill out again. I just have to, because if I don't i will probably went insane. All the time trough judo camp, I was writing this post in my head and I am gonna share it whit you now. I have told you a lot about Nick. He is… I don't know. One part of my brain want me to write down right now that he is a good person. But after this week… After this week it's just impossible to me to think about him as a good person. Because for me he is not. Not anymore.
Maybe you know, maybe you don't, but Nick and me both train judo in the same club. This is how we meet:on judo camp. Just now, at this dyeing summer, last days of august we meet. Looking back it seem like yesterday. But it was one yea ago. It was one year ago when we spoke the first words. It was one year ago when everything started. And I don't know how to feel about that.
So. I saw him as one really good person, just not the right one for me. This was okay by me you know. I explained the whole thing to him. And I thought that he understands. Turns up that he doesn't. At first I get sad song from him. It hurts me. Because of this knowing how deeply I have hurt him. And I felt guilt, even more than before, I woke up every morning, knowing I am a leaver.
Than After I seem to be over things and I think that he is too, I get an e mail if I wanna be whit him again. Like I haven't told him before that THIS IS THE END. I mean, why can't he get it? Why he only sees himself? When I get that I just deleted it and ignored it. And right now I wanna  not only delete mails, SMSs and photos I wanna delete everything. Everything we ever had. I have heard a lot of this things about 'not feeling sorry about the memories and balbalba'. And at first i didn't regret and I didn't wanted to forget anything even if I left him. Because I was happy to share this moments whit him. Now everything changed. After this mail and song. And after what happened on judo camp.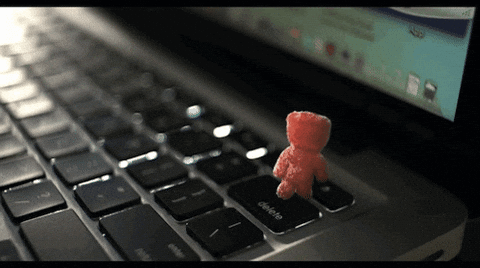 Nick wanted to done something very very wrong. He wanted two other people to bully me and he said that he will pay if they do it. He wanted them to bully me. He wanted to insult me. He wanted to make me feel sad. My sweet ex boyfriend who wanted to be my friend after our brake up wanted me to feel pain.
I can't believe. I was socked, even if I didn't shown it. Luckily nothing of this happened. One boy that Nick wanted to bully me came to me and told me everything. And he said that he is not gonna do it. And I am happy that he seem this Nick's revenge as a wrong move. Because all that rally sucks. I mean how? Why? Why would he ever do that?
If he wanted to make me sad, he failed. He only made me know him at last. Now I know that he is not so good person as I thought. I only feel stupid because I was sorry and because I felt guilt about him. About someone who wanted to play revenge on me. I remember once when I was around 11 years old and we were writing something about a book we had to read at home. And I wrote in it that people should never revenge no matter what. Because if you revenge on someone who made you feel pain you make them feel the same thing. And in the end you are just as bad as this person. And it only goes around and around.
And this is what Nick has done. I never wanted to hurt him. But he did wanted that. I feel like… I don't know. I don't know if is right to feel in that way, but this is how is it. Before this happening I felt like I am sorry, but I don't regret. Now I feel like I regret and I am not sorry.
-Tara