Hi folks
Five minutes ago, my younger sister just started to yell at me. I don't really know why, she was in bad mood before and when she is in a bad mood you need just one little word to say and bum, she cries and yells at you. She was always like that, but I don't ever remeber her being so upset.
Because she wasn't just angry, she was mad, so mad and I don't even know why. I am turning around my part of room again and I just asked her if my desk looks better on right or on left and she just exploded.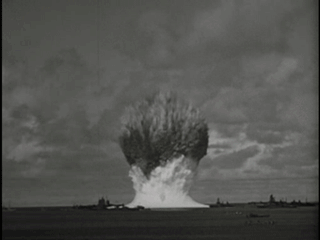 She started to yell at me to go out of the room and I said that I won't because this room is not only hers but mine too. Than she became even more angry and she threw pillow that was near on the ground and screamed and jumped on it at me than. And I was all like, what is wrong with her, but she only screamed on. And….Ans she said that she's sick of listening of how good I am at everything.
And when i heard that…I just turned and went away from her. I was angry. I was. But I had nothing to say. So I didn't.But I am here anyway, writing this. Because on one hand I am so angry. And because on other hand I understand.
I am angry, because she shouldn't just yell at me for not doing anything wrong. Not like that, not in this way. But this is something that all people do. Mistakes.
But I do understand… I am the first child. And for some things it's hard to be the first child, but for some it's not so much. Yes, you do some things first, but this is not always all about being cool and about winning at everything. Sometimes it's hard to do something first because you don't really have anyone to look up to. And if you fail while trying this thing it's even harder. But if you find your way and do something great…than it awesome.
I have done some good things first. I am good at judo. I am good at singing. I have good grades. And for Loti her 14years old sister sometimes must look like unreachable perfection. But this is NOT the truth. Because she may see only how good I am at everything, because she wasn't there when I totally sucked. Because she doesn't know how lost and confused I am time to time. Because she don't k now how sad I can be.
No one haven't ever said to Loti why she is not like me. My parents would never want her to feel in that way. She hasn't ever heard sentences like:'Just look at Tara' or 'Be like her'… This are voices she created. Not me, nor my parents or anyone else. But how could that be her fault? It's not… Human brain just work in that way if we want it or no. I was sometimes thinking that I am disappointment to my parents, because they are scientists and I am really not into science. But they didn't ever said that I am not enough for them I said that to myself.
And I know that feeling when you wanna be just like someone, but you are not them. But this is not something we decide on. And that does not make us bad people. Loti has so many things, so many amazing things, I don't have. She can do so many beautiful things I can't and will never could. She only needs to realize it.
-Tara