Hi!
So, at first i would like to tell you that I will start to write a bit more often again and re-join blogging community. Yes, I wrote several posts in past months, but I decided that again, I want to read other blogs and be more active.
I will write as I did before; A bit of poems, a bit of my thoughts, a bit of books, k-pop, anime… In September my new classmate dragged me into k-pop. Today  would like to share with you some of my favourite sad k-pop songs. To other k-pop fans, note that I'm still pretty much of a newbie, so I only know more famous groups, but I am looking forward researching as much k-pop as I can(sorry sorry sorry a way too much BTS in this one i know sorry!). If you are not a k-pop fan, well then… I would like to say that you shouldn't judge k-pop, To be honest, I had no a idea about how wonderful this genre can be. I like it because there are a lot of different things( singing, rap, dancing..) turned into one.
Even if you don't like k-pop( you have every right to dislike it) don't be hateful. Artist in all genres work hard and we should respect that. If you never listened to k-pop(or you only heard Gangnam style lol), then give it a chance! 😉
So, let's begin…
To be honest, Spring day was always one of my favourite BTS songs and I can't stop watching the music video, it's really a work of art. I really like melancholic feeling it brings with a story about growing up and facing hard times, loss and letting go. But what makes it the most beautiful is it's optimistic side- that no darkness lasts forever and that all winters eventually pass. Till, well…first days of spring.
I only discovered Winner recently, but thins song hit me. Pretty hard. It's a truly sad song about sorrow of hurting someone you love to the point where you loose them and realize how wrong you were. I really love the vocals and the high notes, you actually don't even need to read the lyrics, because the song tells it's story so clearly.
I'm actually really happy that songs like this one exist. Agust D( solo name of Suga from BTS) tells us his story, without holding back. He talks about struggles of fame, how no one believed in him since he came from a poor family and mental health issues. He even openly talks(trough lyrics that he wrote on his own) about visiting psychiatrist. This song is painfully honest, powerful and really important since it kills so many taboos.
Rap Monster's solo track always leaves me with kind of lonely feeling. Ever thought about feeling alone when you are actually in a place full of people? Well, this song talks exactly about that. It's a song about loneliness and feeling happy, but underneath still being unhappy. It also talks about perfectionism and self-hate. It ends with a very powerful line: I wish I could love myself.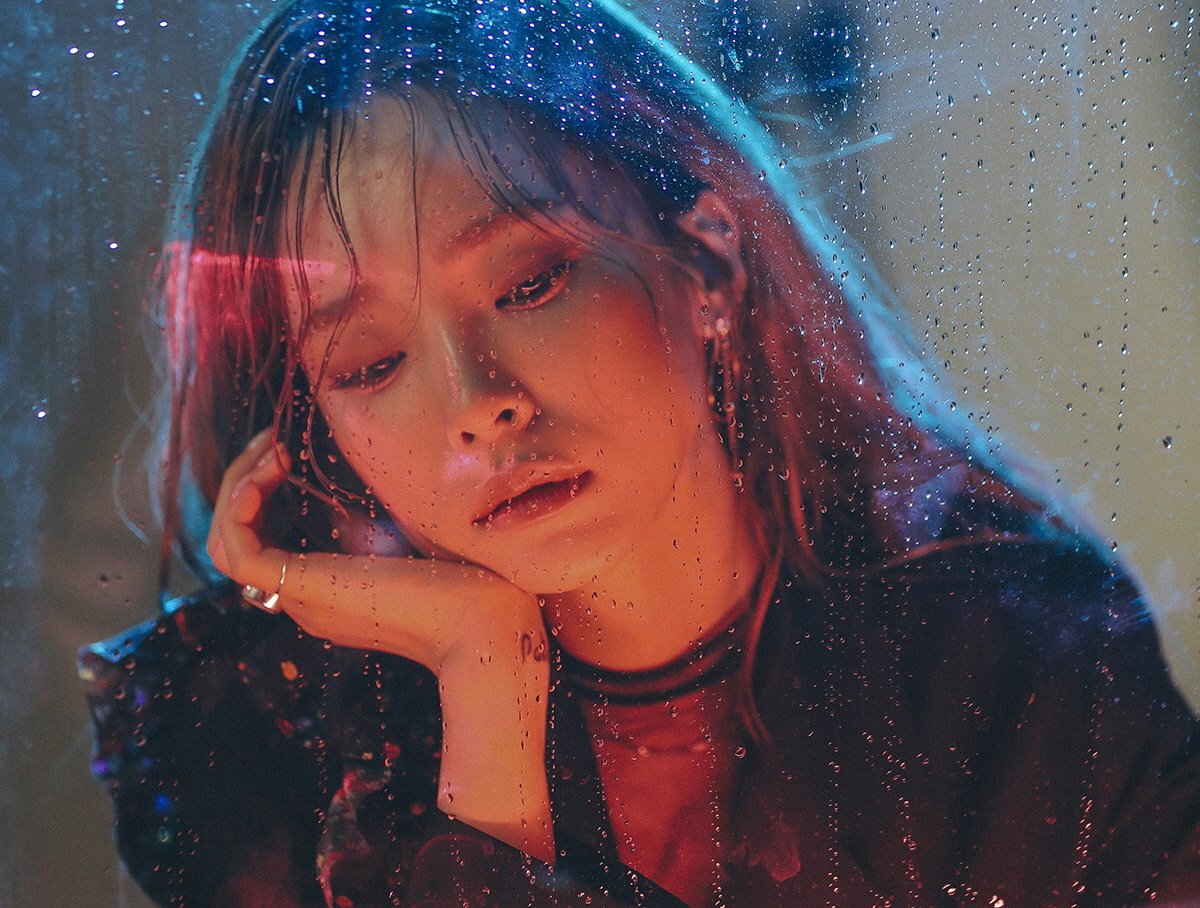 I always listen to this song when I am feeling sad. Sad dripping of the rain leads to story about two ex lovers. It's a truly, truly sad song and it feels so real. At some point it talks about how they both want to let go, but on the other hand, they can't keep themselves for wishing for a different ending. And also, Heize's voice is so beautiful, it makes it 100 times more sad.
To tell it short, this song is basically about loving and hating someone in the same time. It's sad because describes the pain of loving someone that doesn't really care for you anymore and only uses you to let out their anger. You know that you are better off without them and a part of you is really angry at them for treating you like that, but you love them too much to let them go.
Run is simply a song about loving someone you can't have. The saddest part of this song is that the person behind the song is very much aware of this but feels unable to do anything about it. He tries to run from his pain and erase it without really facing it which leads to foolish acts and accidents.
---
So, that's it! Do you like k-pop/ what are your thoughts about it? Did you like those songs? Which are your favourite (sad) k-pop songs?
-Tara